Restaurants & bar services at the Pullman Miami Airport
Restaurants
La Riviera is our signature restaurant, serving inventive New American cuisine with Latin influences. A stylish culinary oasis, offering magnificent views of lush tropical gardens and the tranquil Blue Lagoon.
LA RIVIERA
Everyday, enjoy breakfast in our restaurant from 6am to 11.30 am. La Riviera is open for lunch Monday through Friday from 11.30am to 2pm and is open for dinner 7 days a week from 6pm to 11pm.
Opening hours:
06:00-14:00
Cuisine type(s):
International
Bars
Le Bar is the perfect place to relax during your stay. Come have a drink either in our indoor lounge area or by our outdoor pool and enjoy the emblazoned sunlight cascading over the calm waters through the dancing fountains.
LE BAR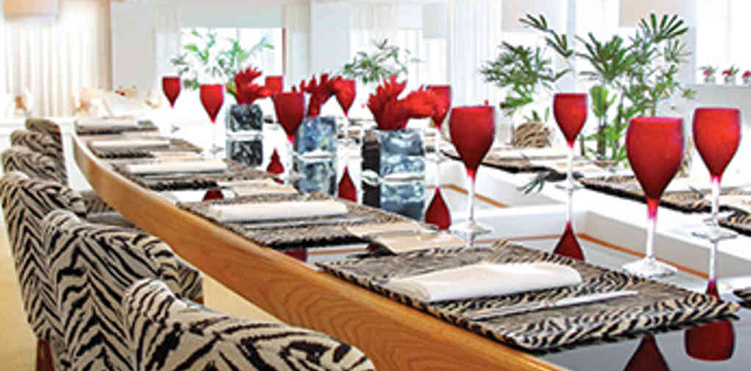 Le Bar offers high-end drinks that will initiate outsiders to the true Miami cocktail classics! With creative happy hour specials Monday-Friday, it's a resting place from the noise and traffic. Consider it a drink lover's calm in the center of the storm
Opening hours
11:00-01:00