Restaurants & bar services at the Pullman San Francisco Bay
Restaurants
Bay 223 offers California cuisine from local organic farms. Bay 223 participates in the "farm-to-fork" program where chefs purchase at least 20% of their ingredients from small farms and ranches located within 150 miles of the hotel.
BAY 223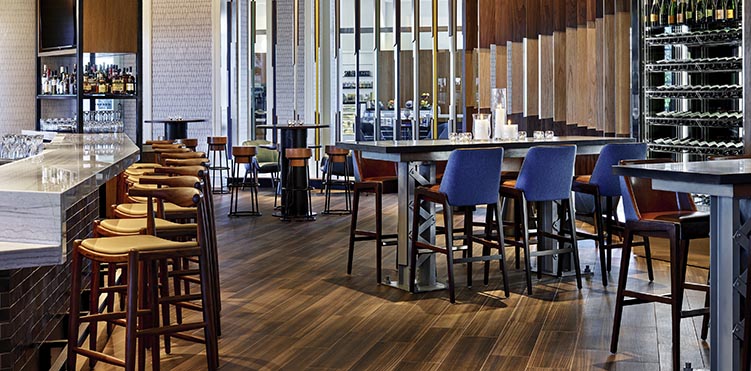 Overlooking the lagoon, Bay 223 is the perfect place to start your day or unwind.. Breakfast 6am/11am - Lunch 11:30am/3pm - Dinner 5pm/11pm - Sunday Brunch 11am/2pm.
Opening hours:
06:00-23:00
Cuisine type(s):
International
Bars
Bay Bar is one of the hottest spots in Redwood City. This San Francisco lounge features innovative tantalizing appetizers and some of the areas most colorful and daring specialty drinks in a vivid contemporary setting.
BAY BAR
Have a casual drink and stimulating conversation overlooking the pool and lagoon, Baybar is one of the newest hot spots in the Bay Area. Signature drinks and perfect food selections make Baybar the place to be and be seen... and we are wireless.
Opening hours
11:00-Midnight