Restaurants & bar services at the Pullman Barcelona Skipper
Restaurants
SYRAH MEDITERRANI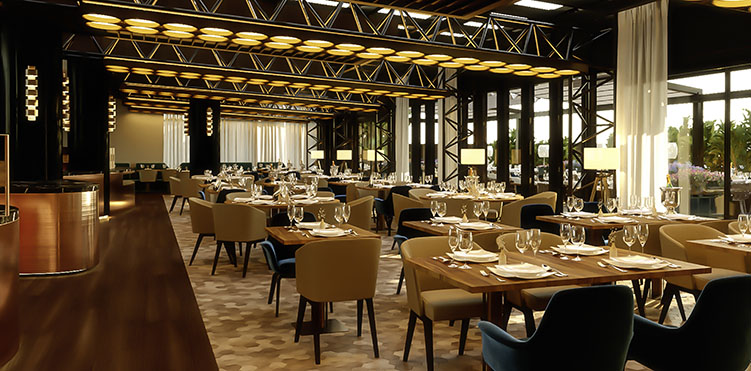 Syrah is a versatile on request restaurant, ideal for holding conventions and private business or family events.
Opening hours:
ON REQUEST
Cuisine type(s):
International
THE BLEND LOUNGE & BAR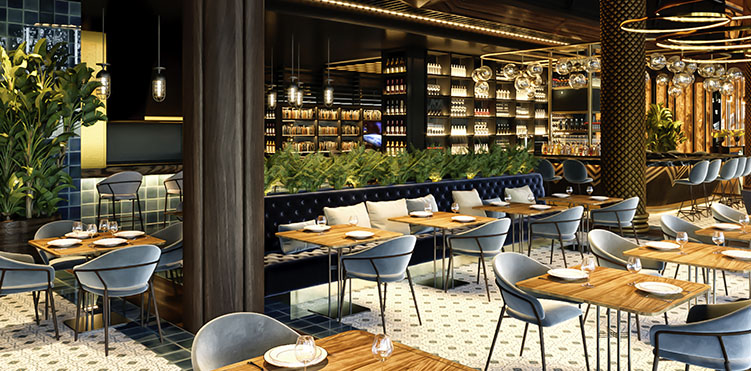 The Blend Lounge & Bar is a fantastic meeting place. You can sample a continental breakfast there, and later in the day, enjoy Spanish tapas and a range of dishes for sharing with Mediterranean style. In spring it opens its outdoor terraces.
Opening hours:
12:00 - 24:00
Cuisine type(s):
Mediterranean
La Vinoteca
Raise a glass at Vinoteca by Pullman
In Pullman hotels, over a glass of wine, there's always the chance to discover something in common with someone else. Vinoteca by Pullman is choosing among wines from around the world and sampling them by the glass, from grands crus to local specialties
Bars
ATIC BAR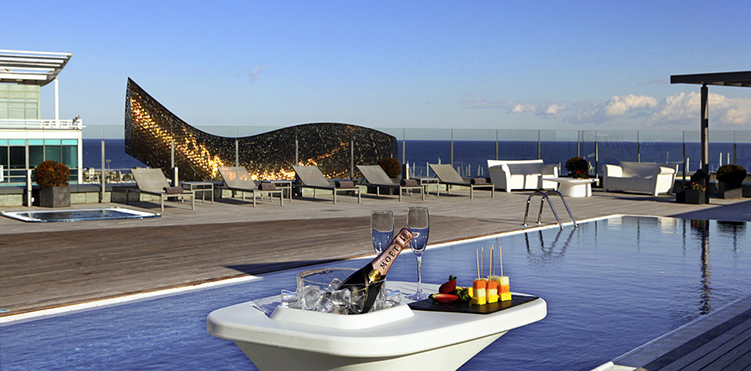 Bar and pool in the hotel's penthouse. The menu comprises low-calorie salads and light snacks and a plentiful selection of fruit, shakes and natural juices, all designed with the health, weight control and well-being of our guests in mind.
Opening hours
10:00 - 20:00

THE BLEND LOUNGE & BAR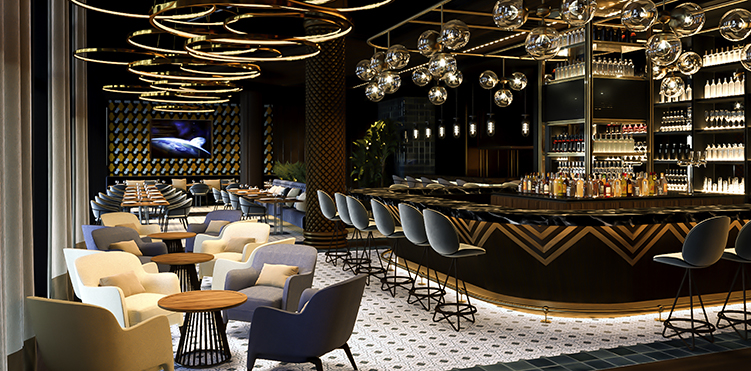 The Blend Lounge & Bar is a fantastic comfortable and modern meeting place. Here you can enjoy everything from a continental breakfast to a range of Spanish tapas dishes and the diversity of Mediterranean cuisine. Enjoy the terraces, open all year long.
Opening hours
09:00- 01:00