Restaurants & bar services at the Pullman Liverpool
Restaurants
WHEELERS OF ST JAMES OYSTER BAR
Wheeler's of St. James's Liverpool will be open at Pullman Liverpool, King's Dock next to the Arena and Convention Centre. The original Wheeler's restaurant dates back to 1856 and is credited with being the 'world's oldest and finest fish brand.
Opening hours:
12pm to 3pm - 5pm to 11pm
Cuisine type(s):
International
La Vinoteca
Raise a glass at Vinoteca by Pullman
After a day of meetings or sightseeing nothing beats a glass of good wine. Vinoteca by Pullman offers an international wine selection by the glass or by the bottle.
Bars
WHEELERS OF ST JAMES BAR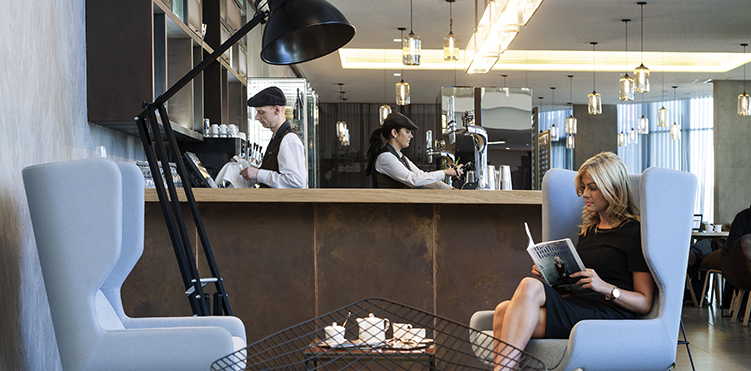 Opening hours
11.00am-2.00am